Local Attractions
Village Camper Inn RV Park is conveniently close to deep forests, wild ocean shores, tourist attractions, and helpful services for RV travelers and campers.
---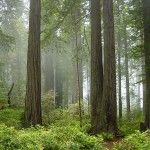 Redwood National Park (only 5 minutes away)
Home to some of the tallest trees on Earth, the park is a massive stretch of preserved forest lands including nearly 40 miles of coastline, and several historic sites including Native American and early settler exhibits. More…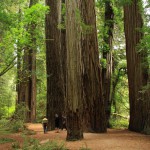 Jedediah Smith Redwoods State Park
Featuring untouched old growth coast redwood forest and the wild Smith River. 8 miles east on Highway 199. The park has about 20 miles of hiking and nature trails, river access, a visitor center with exhibits and a nature store. More…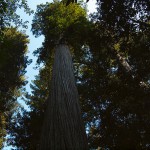 Stout Grove (in Jedediah Smith Redwoods Park)
Stout Grove is 8 miles east on Highway 199. One of the worlds most magnificent Redwood Groves.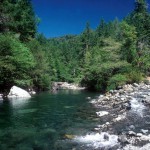 Smith River National Recreation Area
The last major free-flowing river in California, the Smith River offers crystal clear water, kayaking, fishing, rafting, hiking and swimming in the summer.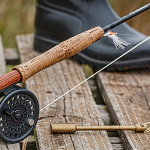 Lake Earl Wildlife Refuge
Offers boating, hiking and bird watching in one of California's rare coastal lagoons. More…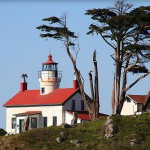 Battery Point Lighthouse and Museum.
Historic lighthouse on the ocean near Crescent City, open for tours and accessible by foot at low tide. More…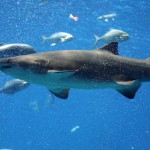 Ocean World Aquarium in Crescent City 
A major attraction in the nearby town of Crescent City featuring displays and 'hands on' exhibits. More…